Many classrooms hold Valentine parties, and whether you are a teacher
or a parent helper, you will find ideas here for Valentines games,
heart-shape food, and sweet decorations.

DECORATIONS:

Valentine decorations can be so simple.
Just cut large and small heart shapes out of red, pink
and white paper, and tape them up all over the room.


A long line of same-sized hearts make a cute banner.


Doilies also make sweet hearts!


Use a heart-shape hole punch to make heart confetti with your scrap paper.


SNACKS:

Many schools today do not allow home-made treats - your local grocery will carry several
varities of heart shaped cookies and treats. Even store-bought cut fruit or apple snacks will be a welcome treat. Simply add valentine stickers or picks to any healthy snack to create festive food fun!
If your school does allow home-made snacks here are some recipe ideas & links:

"Heart"y Snacks - Any solid fruit or vegetable can be cut into heart shapes with a cookie cutter.
Jicama works well, as well as apple, pear,and melon. If you shape a whole carrot by shaving the sides just right, and cutting a groove up the entire length, you can slice it up and
create heart-shape carrot slices. cute!

Sliced strawberrys are naturally heart-shaped.

Use your heart-shape cookie cutter to cut out Jello jigglers or fruit roll-ups!
Healthy Valentine's Day Treats For the Little Ones
By Christine Steendahl
Valentine's Day is just around the corner, which means that its time to whip up some creative treats for you and the kids. While Valentine's Day is always associated with sweet treats such as chocolate and candy, you can create some yummy treats for the kids while still keeping it on the healthy side.
Valentine's Day Kabobs
One way you can let the children indulge in a special Valentine's Day treat, without losing nutritional value is by making Fruit Kabobs with Yogurt Dip. You can buy red or pink plastic skewers and then load them up with strawberries, cherries, watermelon and red seedless grapes. You can use a tiny heart shaped cookie cutter for the berries and watermelon to add to the festive look. Low-fat vanilla yogurt works well as a dip and strawberry yogurt would be perfect with your theme.
Here's another nutritious treat idea for your favorite little Valentines. For breakfast on this special day, make heart shaped muffins. You won't need a special muffin pan either. Just fill your muffin liners with the batter and then press a piece of tin foil, rolled to 1/2inch thick between the muffin liner and the pan to shape the muffin liner into a heart.
Here's one that's a bit different:
Strawberry Roll-ups
You will need: 4 (6 inch) soft tortilla shells
Low-fat Strawberry cream cheese
4 T Strawberry jam
Spread the cream cheese evenly across each tortilla. Add 1 T of strawberry jam, spread down the center. Fold in the edges of the tortilla, about two inches. Now roll the tortilla up- jelly roll style. Slice into 2-inch bites for the perfect Valentines Day snack.
Mini- Fruit Smoothies for Valentine's Day
Little ones enjoy fruit smoothies, so why not serve them on Valentine's Day to show your kids how much you appreciate them- in a nutritious, tasty way. They're so easy to make, you'll find yourself making up a batch even when it's not a special day. Simply combine a blend of fruits in your blender, with a little fruit juice added for liquid. You can serve them in decorated Dixie cups for little hands and embellish them with cocktail umbrellas for a special touch.
In staying with the theme of the day, use mostly red fruits and juice. Strawberries and raspberries are excellent options and you can mix in bananas without changing the color scheme. Apple juice combines well with the berries for your liquid.
Jell-O Hearts- Without the Sugar and Dyes
Little ones love Jell-O, but as a Mom you stress about all that sugar and artificial coloring. Try this instead for a nutritious option:
Boil 1 cup of water, add ½ cup of grape juice and 1 packet of unflavored gelatin. Stir until dissolved. After it cools slightly, add another ½ cup of grape juice. Pour into heart shaped molds and refrigerate until firm. If you don't have heart shaped molds, you can pour the gelatin mixture into a baking pan and then cut out heart shapes with a cookie cutter after it is firm.
These treats will add some special touches to Valentine's Day for you and your kids. You can make them as a surprise or the children can partake in the fun!
Don't miss our other feature Valentine articles including How to Prepare a Romantic Dinner at Home for Valentine's Day: http://www.dinewithoutwhine.com/article-romantic-dinner-at-home.htm) and Say I Love You with Cookies http://www.dinewithoutwhine.com/article-valentine-cookies.htm Article Source: http://EzineArticles.com/?expert=Christine_Steendahl
http://EzineArticles.com/?Healthy-Valentines-Day-Treats-For-the-Little-Ones&id=1932447

How to make a really easy
heart shaped cake:

You don't need a special heart-shaped pan...
Bake any flavor cake mix you like, in one square and one round cake pan.
After cooling and removing the cakes, cut the round one exactly in half.
Place each half on two sides of the square cake, creating a single-layer heart shape!
Don't forget the frosting!

Silly Snacks and Classroom Treats

Red & Yellow's Bright Ideas: Valentines - Sweetheart Snack Mix
5 Healthy Valentine Snacks You Can Make For Your Sweetheart

By
Susanne Myers
Valentine's Day doesn't have to be just about roses and boxes of chocolate. You can surprise your sweetheart with some healthy valentine snacks this year that not only good for him or her, but also delicious. Here are five healthy snack ideas that are perfect for Valentine's Day.
Chocolate Dipped Strawberries
Combine ripe strawberries with dark chocolate for a healthy, yet indulgent Valentine snack. Start with large, ripe strawberries. Melt some dark chocolate over a double boiler or in the microwave. Dip the strawberries halfway into the dark chocolate. Allow the excess chocolate to drip off, and then place them on some wax paper to allow the chocolate to harden.
Heart Shaped Grilled Cheese Sandwich
For these cute grilled cheese sandwiches, layer a piece of low fat cheese between two slices of wheat bread. Use a large heart-shaped cookie cutter to cut the sandwich into a heart. Spray a hot pan with a non-stick cooking spray and add the sandwich. Grill it until it is golden brown on both sides and the cheese is melted. These sandwiches are a perfect snack on their own, or serve them with a cup of tomato soup for a light lunch.
Cupid's Arrows
This snack also makes an attractive appetizer. Start by washing some grape or cherry tomatoes and cutting some low-fat mozzarella cheese into cubes. Thread them on some kabob sticks, alternating the tomatoes and the cheese. Lay the "arrows" on a platter and drizzle with a little bit of extra virgin olive oil and balsamic vinegar to finish off. Even cupid could not resist this Mediterranean inspired snack.
Valentine's Day Smoothie
This very-berry and pink smoothie makes a great midday snack or even a filling breakfast. Start by adding some low-fat strawberry to your blender. Toss in some frozen berries (we like strawberries) and a frozen banana if you'd like. Add a little orange juice and blend on high until well mixed. Pour the smoothie into tall glasses and top with a little low-calorie whipped topping, a strawberry and a Hershey's kiss.
Jello Hearts
These jello hearts are always a favorite with the kids. Prepare a package of strawberry yellow according to package directions. If you'd like, you can fold in a few finely chopped strawberries at the end. Pour the jello mixture into a baking dish and allow it to harden. Use heart shaped cookie cutters to cut hearts out of the red yellow mixture. Top each heart with half a strawberry (cut lengthwise).
For more healthy recipes and menu planning ideas for any day of the year visit http://www.healthymenumailer.com - The Healthy Menu Mailer also makes a thoughtful Valentine's Day gift.Article Source: http://EzineArticles.com/?expert=Susanne_Myers http://EzineArticles.com/?5-Healthy-Valentine-Snacks-You-Can-Make-For-Your-Sweetheart&id=435310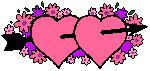 ACTIVITIES:


Hand made Valentine cards - gather lots of red, pink and white construction
paper, and lace or floral papers too - cut out the heart shapes if the kids cannot - with many different size hearts,
let the kids layer the hearts and make lovely valentines for their friends or parents. Add glitter, foam pieces, let the kids get creative!

Candy Heart Sentences - see who can use the most candy conversation hearts in a paragraph. Make small paper hearts with connective words to help them along.

Valentine Mix & Match - collect enough different store-bought valentines cards
for half of your group - cut the valentines in half, and let everyone choose a half.
The kids must then go around the room and find their Valentine match!
Follow this up with a partner activity since you have everyone split into teams of two.

Card Exchange - have the kids decorate a mailbox to collect their cards
shoe box - cover with paint and decorate with hearts and lace
construction paper envelopes - simply staple and decorate with hearts and glitter!


My Valentine Heart
When I say I love you (Point to lips)
It comes from my heart (Hand on heart)
You hear it in your ear (Point to ear)
And it sounds very smart (Point to head)
I love it when you're proud of me (Stand very tall)
You say it all day long (Stretch arms wide)
And when I hear you say it (Point to ear)
My heart sings a merry song (Hand on heart)
Happy Valentines Day! - more ideas here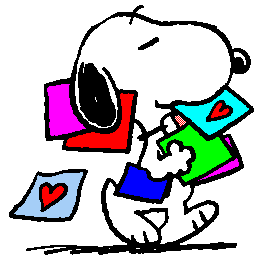 LINKS:

Valentine Classroom Party Ideas at Kid-Party-Ideas.com
Songs 4 Teachers -- Valentine's Day Activities