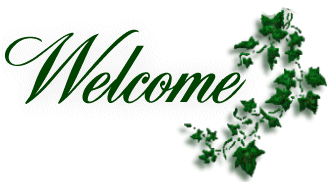 Garden Tea Party Ideas




Tea parties are appropriate for birthdays,
Mothers Day, Bridal/Baby showers, or anytime!
A tea party can be as casual or formal as you want it to be. Decide ahead of time what your social function calls for. Keep decorations and foods simple, with as much make-ahead items as possible, so as the hostess, you can relax and enjoy the party!
Keep the menu light. Even the party is over the lunch hour, all you need to serve is light fingerfoods. Fresh vegetables with dip, and perhaps some fruit as well, cut them nicely and display them on pretty platters. Cookies and scones are wonderful, simple desserts. If you are serving at mealtime, simply add a larger variety of sandwiches and perhaps a pasta or green salad.
Setting foods at different heights makes the buffet very appealing to the eye. Use a cake pedestal and tiered servers to achieve this effect. Make use of those paper doilies and lace placemats!
For a casual Garden themed party, you can use garden tools to replace some of the usual party utensils... clay pots, garden tools for serving. Use a really clean (new) watering can as a drink server, use galvanized steel buckets for ice, for canned drinks etc.
Fresh flowers are always lovely, and perfect for a garden tea.
Bring as much of the garden greenery to the table as you can.
Seed packets make adorable invitations or place cards

Shape Theme Tea: Pick a shape and serve everything you can in that shape: hearts, tea pots, Christmas trees, stars, leaves, squares, circles, flowers. Cookie cutters come in so many fun shapes and sizes that there is no limit to the themes. Use them to cut your sandwiches, cookies, cookie bars, and scones. There are even candy molds, cookie molds and cookie presses as well as specialty spring form pans and cake pans. Cut your doilies this shape, as well as your invitations, favors, everything! More Themed Tea Parties at seeds of knowledge
Tea Time Etiquette By Tamera Bastiaans
Tucking cut flowers into napkins: First, fold the napkin by laying it flat, and fold in half widthwise so the folded edge is near you. Fold the top layer down halfway. Turn napkin over, and fold the edges into the center. Fold napkin in half. Tuck flower into pocket. More table setting tips like this at Taste of Luzianne - entertaining ideas and food with a Southern flair
Rent or buy fancy teacups and saucers, if you don't have any handy. Real tea service adds an element of glamour that cannot be compared to paper cups. Use real glass ice tea glasses. Keep coordinating paper or plastic cups handy, if you have children attending.
Croquet is a perfect game for a garden party!


How sociable the garden was.
We ate and talked in given light.
The children put their toys to grass
All the warm wakeful August night.
- Thom Gunn, Last Days at Teddington