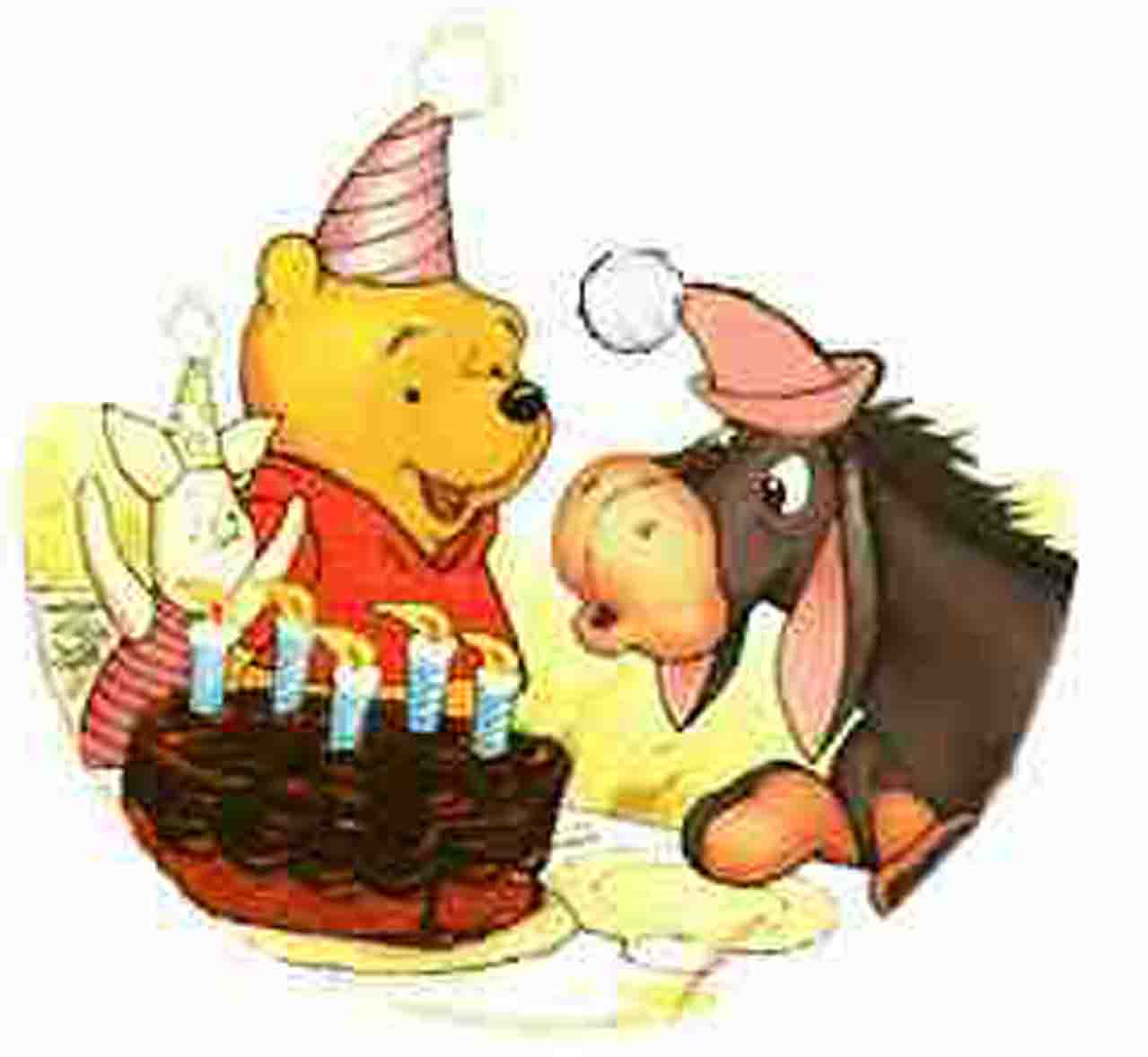 Winnie the Pooh, Tigger and Pals Love to Play Party Games!
By Gail Leino
Throwing a Winnie the Pooh party can be a great time in Hundred Acre Wood. Liven up your next celebration by playing these party games!
Winnie the Pooh's Honey Toss Winnie the Pooh is very hungry and is looking for some honey. Have the children help Winnie the Pooh by putting honey in his belly! Draw and color Winnie the Pooh on a large piece of poster board. Cut out a hole in his belly large enough that small bags of cereal can to be tossed inside. At the party, line up the guests to help Winnie the Pooh! Hand each child three honey pots which can be made by placing "Honey Nut" Cheerios into small sandwich bags. Every child who tosses all three pots of honey into Winnie the Pooh's belly wins!
Winnie the Pooh Balloon Kick Winnie the Pooh loves to play with balloons! Tell the kids that Winnie Pooh has lost his balloon and needs them to kick it into his honey hole! Take Winnie's famous red balloon and place it on the floor. Set up the honey hold by placing two chairs about three feet apart. Tell the children that they must kick the balloon into Pooh's honey hole by kicking the balloon between the trees. Every child who kicks the balloon through the chairs is declared the winner. For older kids try blindfolding them or turning them several times before they start to kick.
Kids love Winnie the Pooh, and with these party games, you can host a Winnie the Pooh party kids and parents will be talking about long after they leave Hundred acre Wood.
Mrs. Party... Gail Leino takes a common sense approach to planning and organizing events, celebrations and holiday parties with unique ideas for Winnie the Pooh party supplies and fun free educational Winnie the Pooh party games. She explains proper etiquette and living a healthy life while also teaching organizational skills and fun facts. The Party Supplies Shop has lots of party ideas with hundreds of free holiday printable games and free birthday party activities. Over 100 adorable Theme Parties to fit your birthday celebration, holiday event, or "just because" parties is at the Party Theme Shop. Party themes include cartoon characters, sports, movie, TV shows, luau, western, holidays, and unique crazy fun theme ideas.
Article Source: http://EzineArticles.com/?expert=Gail_Leino
http://EzineArticles.com/?Winnie-the-Pooh,-Tigger-and-Pals-Love-to-Play-Party-Games!&id=547156