Magazines are the perfect last minute gift - simply print your personalized gift card after you order!
Note from Nancy:
This page has been so helpful all year round,
so I created
Gifts 4 Men - a Gift Guide for Great Guys
it's a much more in-depth version of this webpage...
take a peek,
and you might just find the perfect gift!
Shopping for men isn't always easy.

Maybe it's your Uncle Joey, what are you going to get him this year?
Maybe it's Rob, the co-worker whose name you drew in the company gift exchange...
or the teenage boys who are visiting with the in-laws...
Maybe it's your dad, or husband, who seems to "have everything"...
This page is here to help!
First thing I would do is try to find out some of the basic hobbies or interests of the guys you are buying for.
Merchants nowadays seem to have hundreds of choices, hopefully I have some of his interests listed here.
If you have a great "guy gift" idea that you have given in the past, please share! Send me an email, or come visit me in live chat!
Why wait in line at the post office???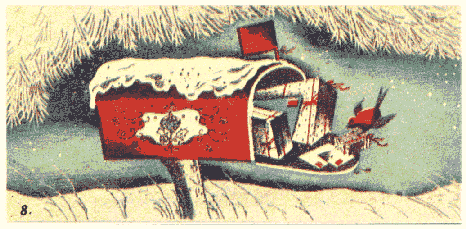 Online shopping is GREAT when you are sending gifts to family and friends far from home.
If the gift has to be shipped anyway,
it's SO EASY & CONVENIENT to just order it online,
and let the merchant wrap and ship it for you!
It saves time, and no waiting in lines to mail your gifts!
Whether he is an artist,
a sports nut, a dog lover,
a chef, a gardener,
car guy, handyman,
a gamer, or musician...
Below you will find plenty of great ideas,
for those guys and many more
Plenty of holiday gift ideas
that the men in your life are sure to love!






Gifts For the Travelin' Man

One Christmas, several years ago, my husband and I didn't have a lot of extra money for gifts, so I put together a travel bag for him. It was a new (clearance) duffel/gym bag, filled with things that we would normally take on weekend get-aways. . I bought sample sizes of hair products, razors, scented candle for the hotel room, a first aid kit, bottles of water, kleenex, a teeny sewing kit. I think I also added new socks and underwear as extra "filler". Nothing perishable of course, but things we would buy anyway.
Because these were fairly essential items, things that we would have purchased anyway for our next weekend trip, it really did not feel like I was spending any extra money. I also picked up a couple of used "road trip" type music CD's to pack in the bag, and I topped it off with a card that read "There is no one I'd rather travel with than you - can't wait for our next escape ".
The whole package probably cost me $30, and he loved it :)


Visit my much larger "gifts4men" website!
with gift ideas for ALL kinds of guys,
including all the types listed on this page,
plus photographers, campers, goth guys, sports guys, dog-lovers, and so much more




For the Music Lover


Our walls are stacked with racks of CD's. Yet every year I buy him more music. How do I know what to get? I don't always know. Some picks are easy, new albums from bands that I know he enjoys. Or a box-set from a classic group, that he never bought on CD. Or I will take note of which titles he has from a particular artist, and try to fill in his collection.
I love to browse the "used" CD racks, and if the price is right, I will buy him CD's simply based on the cover art! We have discovered many cool bands that way.

For the Couch Potato

---

A Romantic Christmas Idea


Christmas Memory Box

During a year my fiancée and I leave lots of little love notes to each other, collect tokens of our dates, take pictures, save trip mementos and menus, and so on. So, every year I take a box about the size of a boot box, and decorate it. (We like to travel so I decorate the boxes with little maps, etc.) I also take an X-acto knife to open a slot in the box large enough to slide little envelopes and things through. We keep the box in the bookcase all year and fill it with all of our goodies and notes. By Christmas it's completely stuffed and heavy. Also by that time we can't even remember everything in there. On Christmas Eve we open the box and spend hours looking through everything we put in there all year long. No matter how many surprises and gifts there are under the tree, this box will be the most special one to be opened as well as a wonderfully romantic tradition for every Christmas together.

-submitted by Kristen Weiser Read More Romantic Christmas Ideas at LovingYou.com
---

For the Artist

....stocking up his art supply cabinet is a wonderful idea.


Or set his creative juices flowing with everything to start a brand new hobby!


Great Gifts for Gorgeous Guys



The Five Senses Gift


What you do is give five gifts, each one related to a sense. Last year, I got him these scented loofah soaps from Bath & Body Works (smell), the matching lotion and a pair of gloves (touch), a small box of Godiva chocolates (taste), a picture frame for his office (sight), and a tape of a song that I recorded for him (sound). Put it all in a basket, and you have yourself a gift!

- KWG

Military & Military-Style Boots

Best Teachers Gifts @ Lillian Vernon.com
Great Gifts for All Occasions

Visit my extensive "gifts4men" website!
with gift ideas for ALL kinds of guys,
including all the types listed on this page,
plus chefs, travellers, romantic guys, and so much more

Christmas would not be Christmas without the receiving of gifts.
How gift giving became a part of the tradition of Christmas is not clear - but since the Magi arrived with their gifts of Gold, Frankincense and Myrrh - Gift giving and receiving have been part of Christmas. The secular celebration of Christmas centers on gifts and the Santa Claus myth. Among Christians, gift giving flows out of God's loving gift of His Son as our Savior and our love for each other....
- read more of The Broken Gift - A Story of Gift Getting A Christmas Homily by Barry McWilliams adapted from an essay by Micheal Card in his book:Immanuel: Reflections on the Life of Christ

Gifts geared for a "Car Guy"

Auto enthusiasts always need "something" for their cars. Accessories are the easiest to buy, but if you know which parts they need for the hot rod in the garage, (ask his friends, or his mechanic) you are sure to surprise them Christmas morning!
One year, I put together "car wash buckets" for the men in my life. I bought different colored buckets, and filled them with sponges, bottles of soap, chamois, etc. it was actually Easter, but this idea will work for any gift giving occasion, I also threw in plenty of their favorite candy. For a more extravagant gift, add a certificate for auto detailing! Functional and festive!
Many many more ideas at my "gifts4men" website!
with gift ideas for ALL kinds of guys,
including all the types listed on this page,
plus photographers, campers, goth guys, and so much more

---

Everyone needs supplies for the home office!

Gifts could be software, organization centers,
reams of paper, ink cartridges,
nice new pens, desk sets, a comfy new chair,
a bankers lamp, letter opener, filing cabinet,
maybe even a whole new desk!
Tons of great ideas in the office!

Students always need office supplies as well!

---



REAL GIFTS FOR "REAL" MEN
a funny list from Ron in Vegas

Buying gifts for men is not nearly as complicated as it is for women.
Follow these rules and you should have no problems:

Rule #1: When in doubt - buy him a cordless drill. It does not matter if he already has one. I have a friend who owns 17 and he has yet to complain. As a man, you can never have too many cordless drills. No one knows why.

Rule #2: If you cannot afford a cordless drill, buy him anything with the word ratchet or socket in it. Men love saying those two words. "Hey, George, can I borrow your ratchet?" "OK. Bye-the-way, are you through with my 3/8-inch socket, yet?" Again, no one knows why.

Rule #3: If you are really, really broke, buy him anything for his car. A 99-cent ice scraper, a small bottle of deicer or something to hang from his rear view mirror. Men love gifts for their cars. Once again, no one knows why.

Rule #4: Do not buy men socks. Do not buy men ties. And never buy men bathrobes. It has been reliably reported that one man told his significant other that if God had wanted men to wear bathrobes, he wouldn't have invented Jockey shorts.

Rule #5: You can buy men new remote controls to replace the ones they have worn out. If you have a lot of money buy your man a big-screen TV with the little picture in the corner. Watch him go wild as he flips, and flip, and flips.

Rule #6: Do not buy a man any of those fancy liqueurs. If you do, it will sit in a cupboard for 23 years. Real men drink whiskey or beer.

Rule #7: Rope. Men love rope. It takes us back to our cowboy origins, or at least The Boy Scouts. Nothing says love like a hundred feet of 3/8" manilla rope. Once again, no one knows why.

Rule #8: Buy men label makers. Almost as good as cordless drills. Within a couple of weeks, there will be labels absolutely everywhere. "Socks. Shorts. Cups. Saucers. Door. Lock. Sink." You get the idea. Yet again, no one knows why.

Rule #9: Never buy a man anything that says "some assembly required" on the label. It will ruin his Special Day and he will always have parts left over.

Rule #10: Good places to shop for men include Northwest Iron Works, Parr Lumber, Home Depot, John Deere, Valley RV Center, and Les Schwab Tire. (NAPA Auto Parts and Sear's Clearance Centers are also excellent men's stores. It doesn't matter if he doesn't know what it is. "From NAPA Auto, eh? Must be something I need. Hey! Isn't this a starter for a '68 Ford Fairlane? Wow! Thanks!")

Rule #11: Men enjoy danger. That's why they never cook - but they will barbecue. Get him a monster barbecue with a 100-pound propane tank. Tell him the gas line leaks. "Oh, the thrill! The challenge! Who wants a hamburger?"

Rule #12: Tickets to a Red Wing/Lions/Pistons/Tigers game are a smart gift. However, he will not appreciate tickets to "A Retrospective of 19th Century Quilts." Everyone knows why.

Rule #13: Men love chainsaws. Never, ever, buy a man you love a chainsaw. If you don't know why - please refer to Rule #8 and what happens when he gets a label maker.

Rule #14: It's hard to beat a really good wheelbarrow or an aluminum extension ladder. Never buy a real man a step ladder. It must be an extension ladder. One final time, no one knows why.

-- Ron in Vegas© 1999



---



Visit my COMPLETE "gifts4men" website!
with gift ideas for ALL kinds of guys,
including all the types listed on this page,
plus photographers, campers, goth guys, and so much more

For the Cook


Some guys love to prepare food, whether it's in the kitchen, or out in the back yard. Cookbooks, utensils, and the latest appliances are all great choices for guys who love to cook and eat!

This sturdy case totes 18 barbeque utensils everywhere, keeps 'em protected. Rust-resistant aluminum utensils have safety-minded long handles and rubber grips. Includes: 19" tongs, slotted spatula with serrated and toothed edges, fork and sauce brush; six 17 1/2" skewers; 4 pairs of corn holders. Barbeque Utensil Set
Tried & True -
All Season Grilling Cookbook,
now with free shipping
These 100% cotton knit boxer shorts

feature the McIlhenny signature label

on the left leg and have a trail of red ants

all the way around the boxer.

The rear end reads "

Grillin' Guy

".

They are machine washable, have an open fly

and a covered elastic waistband.


McIlhenny Tabasco - Grillin' Guy Boxer Shorts

Visit my "gifts4men" website!
with gift ideas for ALL kinds of guys,
including all the types listed on this page,
plus photographers, campers, goth guys, and so much more

The True Cost of Christmas:
Looking for the perfect gift for the guy in your life who has everything?
Well you can't go wrong with the list of goodies from the Twelve Days of Christmas song! (prices circa 1998)

One Partridge in a Pear Tree $104.99 (Partridge $15.00 Pear Tree $89.99)
Two Turtle Doves $50.00
Three French Hens $15.00
Four Calling Birds $280.00
Five Golden Rings! $250.00
Six Geese a Laying $150.00
Seven Swans a Swimming $3,500.00
Eight Maids a Milking $41.20
Nine Ladies Dancing $3,932.72
Ten Lords a Leaping $3,433.99
Eleven Pipers Piping $1,179.36
Twelve Drummers Drumming $1,277.64
----------------------------------------------------
Total Christmas Price Index $14,214.90 (i.e. buying each time once)
True Cost of Christmas in Song $58,405.09 (i.e. buying 12 partridges, 12 pear trees, etc.)
Rebekah McCahan, investment strategist for PNC Bank, has been monitoring the cost of the items in the song since 1984.

MORE GREAT GIFT IDEAS

More Great Gift Ideas from Lillian Vernon


Time And Travel Go Hand In Hand! That's Why Our Key Ring Watch Should Be On Every Gift List! 1 1/4"-diameter quartz watch has hour/minute/second hands, quarter hour markers. 3 slip-on key rings. Lightweight platinum-finish jeweler's metal,2 3/4" long-won't sag your pocket. Up to 3 initials.
Key Ring Watch


Oval Key Ring With 2 Personalized Lines


Use Time Constructively! Quartz Clock With Moving Parts Is A Whimsical Reminder! Die-cast brushed metal vehicle has shovel and backhoe that raise and lower, wheels that spin. Cab houses clock. Includes button battery. 7x2x2", weighs 1/2 lb.-great paperweight! Up to 3 custom-engraved initials.
Construction Vehicle Clock

Every good and perfect gift is from above,
coming down from the father of the Heavenly lights
James 1:17